Our Teachers
Teachers Yoga Centre Cairns
Iyengar Yoga Teachers:
Jan Watson
Iyengar Yoga Teacher – JI 2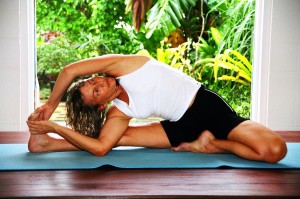 Jan is the senior teacher at the centre and has been an accredited yoga teacher since 1991. She has studied yoga in Pune, India and in Australia.
Her practice and teacher training began in General Hatha yoga styles. On moving to Cairns she began her journey into Iyengar Yoga.
Certified as an Iyengar yoga teacher in 1997, she continues to teach and study this methodology.
She is an excellent teacher, being both compassionate and caring.
Jan is highly trained and qualified, with years of teaching experience. Her commitment and enthusiasm for yoga is an inspiration to her students.
You will be challenge in her classes to maintain correct alignment and to penetrate in each pose and so improve your practice.
Also :- Yoga Alliance EYRT 500 & Senior Teacher with Yoga Australia
Nathan Dobbie
Iyengar Yoga Teacher – Intro
Nathan began practicing yoga in 1998 and has been teaching since 2007. He completed a two-year Iyengar Yoga Teacher Training program with Senior Iyengar Yoga Teacher Peter Scott, gaining certification in 2010.
He has attended intensives with Dr. Geeta Iyengar, and other workshops with different senior Iyengar Teachers from Australia and from overseas.
Having studied
anatomy and physiology at University, he has very good grasp of how bodies function and move and this comes through in his teaching.
An accomplished practitioner, his teaching delves deeply into the workings of each pose. He gives solid instructions in helping you get the best pose possible.
Nathan's classes are challenging and his students gain confidence and courage.
Yoga Alliance and Yoga Australia Teachers:
Yoga Alliance Teacher EYRT 200
Marg first started practicing yoga in the 1980's and became a regular student when she moved to Cairns in 1994. In 1999 she completed her original 10 week intensive Yoga Teacher Training with Nicky Knoff, Senior Iyengar Yoga Teacher.
Continuing to participate in many classes, workshops and retreats in both Iyengar, Ashtanga and other schools of yoga she updates her skills.
She has been teaching regularly since 2005 and has the experience to observe, adjust postures and offer alternatives to suit individual students so they personally get the benefits rather than 'making the student fit the class.'
Bonnie Best
Yoga Alliance Teacher 200 hours
Bonnie shares her energy, joy and enthusiasm with her Flow classes. The fluid transitions from one pose to the next are linked together while still maintaining alignment and body awareness.
Despite the fact the classes are fast paced and energetic, Bonni constantly reminds you to keep the integrity of the pose.
On more complex poses she will break it down into steps so that the student can always honour their body and only goes as far as it right for each individual.
Martha Goldman
Yoga Alliance Teacher ERYT 200 and RYT 500
Martha is a caring and competent teacher. She has completed more than 500 hours of teacher training with Nicky Knoff and continues to attend workshops and intensives with other senior teachers to upgrade her skills and to learn more about yoga.
Her teaching aims to give students a balance of asanas for strength and flexibility, breath awareness for mindfulness and basic meditation for focus.
Each class is sequenced and begins with warm ups, progresses to stronger poses and finishes with relaxation.
Stretch Therapist Teacher:
Catherine Traynor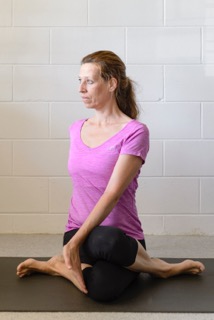 Catherine has been involved in Natural Health since 1989 working as a body worker and remedial/sports massage therapist. She became a Stretch therapist and teacher in 2005.
She enthusiastically teaches stretch classes for better posture, increased flexibility and strength to both those involved in sports and for those who need rehabilitation.
Her classes involve some partner work enabling you to get a better stretch.
Jen Earl
Yoga Australia Teacher (200 hour)
Is one of our relief teachers.
Jen is a positive, caring and a well rounded instructor committed to making a difference in people's lives through yoga. She is energetic, yet gentle with experience in teaching a large variety of styles through an outgoing, collaborative approach. She has passion for inspiring others to improve their health and wellness through a flexible long-term commitment to yoga and to fitness and health in general.
Donna Madden
Donna taught at the Yoga Centre 10 years ago. She has since expanded her skills internationally. Donna recently returned from Canada where she was teaching at an Iyengar yoga School. She has a wealth of knowledge, having attending workshops with the likes of Ray Long MD (author of The Key Poses of Hatha Yoga, and other internationally renowned teachers from India as well as America.
*Teachers at The Yoga Centre, Cairns continue their study of yoga through regular attendance at national and international retreats and workshops.